Daily New Cool WhatsApp Status Updates
I have reached a point in life where I feel it is no longer necessary to try & impress anyone. If they like me the way I am, good & if they don't, it's their loss.
You can't compare me to the next girl. Because there is no competition. I'm one of a kind, and that's real.
Silence is the most powerful scream.
Some people are like clouds. When they go away, it's a brighter day.
I changed my password everywhere to 'incorrect'. That way when I forget it, it always reminds me, 'Your password is incorrect.'
Don't know where your kids are in the house? Turn off the internet and they'll show up quickly.
A best friend is like a four-leaf clover, hard to find, lucky to have.
When you wake up at 6 in the morning, you close your eyes for 5 minutes and it's already 6:45. When you're at work and it's 2:30, you close your eyes for 5 minutes and it's 2:31.
Love me when I least deserve it because that's when I really need it.
My goal this weekend is to move… just enough so people don't think I'm dead.
The best and most beautiful things in the world cannot be seen nor even touched, but just felt in the heart.
I don't need a hairstylist, my pillow gives me a new hairstyle every morning.
You can't go back and make a new start, but you can start right now and make a brand new ending.
Have some patience, I'm screwing things up as fast as possible.
Challenge yourself with something you know you could never do, and what you'll find is that you can overcome anything.
You're like a sharpie – super fine.
The formula of success is to under-promise and over-deliver.
The human brain is a wonderful thing. It starts working the moment you are born and never stops until you stand up to speak in public.
I know I'm a handful, but that's why you have two hands.
Darkness cannot drive out darkness: only light can do that. Hate cannot drive out hate: only love can do that.
Forget the butterflies, I feel the entire zoo in my stomach when I'm with you.
Bought a talking parrot today and taught him to say "Help, I've been turned into a parrot."
Advice is what we ask for when we already know the answer but wish we didn't.
I made a huge to-do list for today. I just can't figure out who's going to do it.
The man who has confidence in himself gains the confidence of others.
At night, I can't fall asleep. In the morning, I can't get up.
Cool WhatsApp Status Quotes
Yes, I am smiling and you are not the reason any more.

Sleep isn't sleep anymore, its an escape.

When I die, I want my grave to offer free WiFi so that people visit more often.
Silent people have the greatest heart.
I only Respect People who Deserve to be Respected.
The Prettiest girls go through the Ugliest Shit.
Just saw the most smartest person when I was in front of the mirror.
I always learn from mistake of others who take my advice.
Relation of friendship is greater than the relation of blood.
Excellence is not a skill; it is an attitude.
Attitude is Everything.
Whatever makes you feel bad, leave it. Whatever makes you smile, keep it.
If you can't explain simply then you don't understand it well enough.
Live today, for tomorrow it will all be history.
Impossible is my specialty.
To live is the rarest thing in the world. Most people just exist.

Work for a CAUSE, not for APPLAUSE.

Never Accept To Be Anyone's Second Choice.
Nowadays, "Cool" Means- "I Really Don't Care."
Life Is To Short To Waste On Hating Other People.
People Say Me Bad.. But Assurance Me I Am The Worst!
I'M The Guy, U Will Hate Nd Your Sisters Will Date.
Life Attitude WhatsApp Status
I am not arrogant, I am just better than you.
I do not like to follow. I like being followed.
Life is not about finding yourself. Life is about creating yourself.
Do you think I am Bad Then you are wrong I am Worst.
Stop living in regret, baby, it's not over yet.
I'm a good person but don't give me a reason to show my evil side.
I Allow Myself To Be Badass Confident In All That I Do.
I'm sorry my fault. I forgot you're an Idiot.
Stop checking my status ! Go get a Life!
Nobody dies a virgin… Life fucks us all.
I'm a smart person, I just do stupid things.
Born with winner Quality's
I did not change, I just grew up, you should try it once!
Cool Status Messages for WhatsApp
Don't be ashamed of your story.
Success always follows hard work.
Style is the perfection of a point of view.
Smile a little more; regret a little less.
Every story has a different conclusion.
Don't be so easy, let people understand you.
I'm not a player, I'm the game.
Great things never come from comfort zones.
I don't have bad handwriting, I have my own font.
No time for fake and negative peoples.
Haters and dogs both bark.
Rules are made to be broken.
I am fit and fine, nothing can stop me.
My life has my rules
Nothing can stop me catching my dreams.
If am good, only good will come to me, remember this always.
Don't be doubtful about your decision. It kills more dreams than the failure does.
I am not a quitter, I love challenges as it make me strong and worthy.
I follow my heart, but do not forget that I have a brilliant brain as well.
Cool Friendship WhatsApp Status
A friend is someone who helps you up when you're down, and if they can't, they lay down beside you and listen.
Friendship is about finding people who are your kind of crazy.
You think I'm crazy? You should see me with my best friend.
If You Never Had Friends, You Never Lived Life.
Friends Should Be Like Books, Few But Hand-Selected.
You Have Wrapped Me Around You Like Permanent Friendship Band.
In Life We Never Lose Friends, We Only Learn Who The True Ones Are.
True Friends Don'T Judge Each Other. They Judge Other People Together.
Best friends leave an indelible mark on your heart."
Friends trust each other's decisions."
Your best gift in life is an honest and good friend."
A best friend is privy to all of your secrets."
When it hurts to look back and you're afraid to look ahead, you can look beside you and your best friend will be there!
Life was meant for best friends and a good adventure!
These are some Best WhatsApp Status ever. After searching a lot on the internet, I collected only these statuses for WhatsApp. Well, I hope you loved our collection as you can see, we have provided you with all kinds of Statuses for WhatsApp. It is not possible to find such a collection anywhere on the Internet. It's time to make your haters jealous by updating your Cool WhatsApp Status again and again. Many people get jealous when their haters point to them through their Social Media Status. So, what are you waiting for? Copy your desired Attitude Status for WhatsApp and show your attitude to all.
Every WhatsApp lover can bookmark this page for getting new WhatsApp Statuses daily. We will keep updating this collection after a very short interval of time. Don't worry, we will not repeat the same Status again in our collection. 😉 This means you will only get the Latest WhatsApp Status Collection for your profile. Our mood can change anytime, so why not our WhatsApp Status? By keeping this thing in mind, we have shared this article. It concludes different moods categorized Status like Attitude, Sad, Romantic, Cool & Love Status for WhatsApp. Well, we have already shared Sad Shayari in Hindi and Attitude Shayari on our site!!
It's time to change your WhatsApp Status daily or weekly as you wish. We already shared a huge collection of Cool WhatsApp Status in the above post. As every person love different type of Statuses, so are shared different categorized Status for WhatsApp. Using a Table of contents, you can easily navigate your desired WhatsApp Status category. 🙂 Nowadays, it's very hard to find your desired WhatsApp Status. But, in our collection, you will surely get the best one you are looking for. Many people like to use status in English while others love to use Hindi fonts. So, we provide you with WhatsApp Status in Hindi & English.
People love to follow the trend, so we are updating our content on the same basis. Whatever is in the trend, we will make Latest WhatsApp Status on it and update it here. Isn't it a cool idea? I am sure your answer is Yes. Well, there is a special note for all girls, as I am also a girl, I am gonna share all kinds of WhatsApp Statuses for girls. Actually, girls are moody and their mood changes after every few minutes.
So, this is our Cool WhatsApp Status Collection. We hope you liked it, do not forget to bookmark this page if you liked it. Now, you don't have to visit any other website for Best WhatsApp Status. As we have provided you with all the most popular and coolest Status for WhatsApp. Now, it's your time to keep your WhatsApp Status up to date with the trend. 😉
If you wish for any other kind of Status, you can suggest us in the comment section. Visit our homepage for getting more Latest WhatsApp Status and Hindi Shayari collections. We will keep you up to date with more new statuses through this post, so keep visiting!!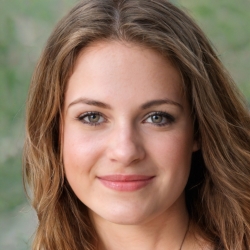 Latest posts by Preeta Singh
(see all)