Friendship Shayari in Hindi: We all know that friendship is the most beautiful relationship and Friendship Shayari is the best way to express your feeling towards them. Sometimes we have no words to describe our friendship So how you will describe it then? Don't worry today in this blog we are going to share our best collection of Hindi Friendship Shayari which you can easily copy or download images and send to your friend. You may also like Love Shayari and Bewafa Shayari. Share your memories, share your love with your buddies with Best Friendship Shayari that we are now going to share.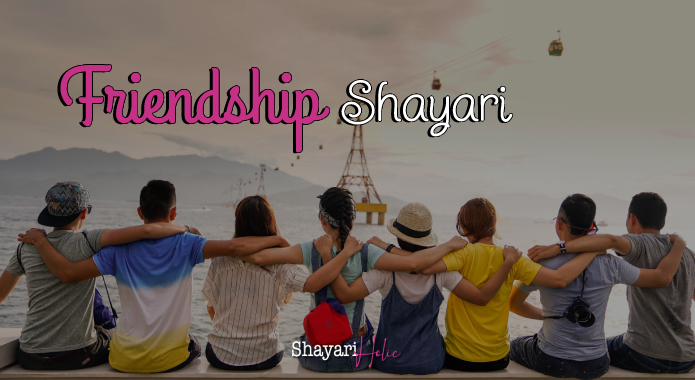 We see a lot of Shayari on Google and we got confused that which one is good or which one is not. But don't worry you don't have to roam anywhere because here you will find whatever shayari you are looking for. We have shared many blogs on our website just feel free to look at them and feel happy that you will not have to go anywhere to fulfill your desire. Sometimes our friends are so far from us and don't have daily talks in that situation the best way to maintain your friendship bond is to share the best Shayari Friendship with them and let them know that they are still your best friend with whom you share the best bond. So without wasting any time let's move forward and read our latest collection of फ्रेंडशिप शायरी.
Friendship Shayari in Hindi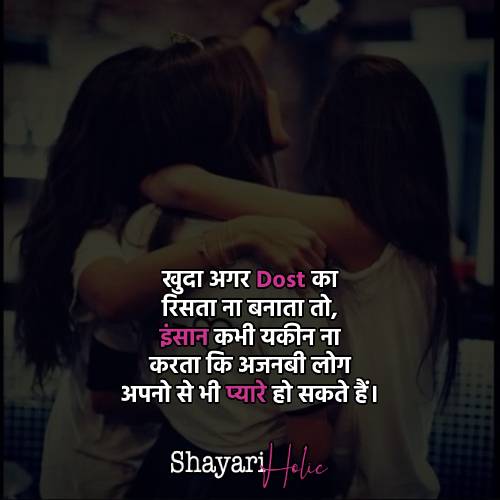 खुदा अगर Dost का
रिसता ना बनाता तो,
इंसान कभी यकीन ना
करता कि अजनबी लोग
अपनो से भी प्यारे हो सकते हैं।
---
Friendship Shayari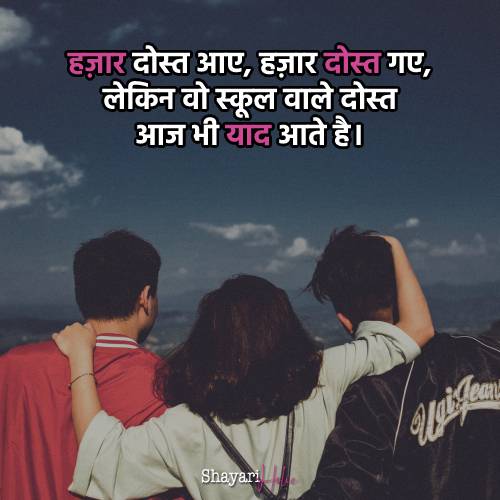 हज़ार दोस्त आए, हज़ार दोस्त गए,
लेकिन वो स्कूल वाले दोस्त
आज भी याद आते है।
---
Hindi Friendship Shayari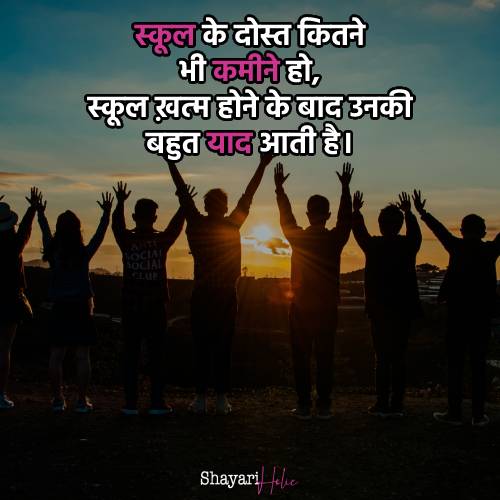 स्कूल के दोस्त कितने
भी कमीने हो,
स्कूल ख़त्म होने के बाद उनकी
बहुत याद आती है।
---
फ्रेंडशिप शायरी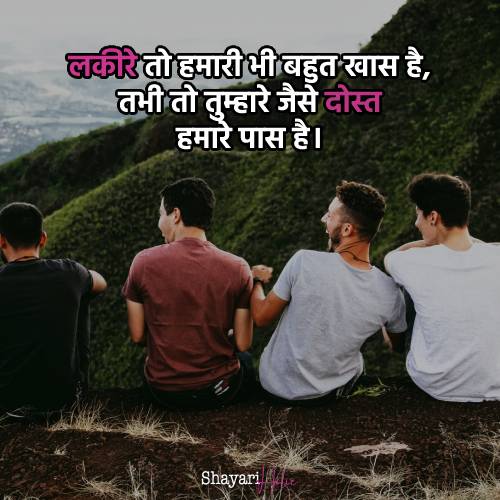 लकीरे तो हमारी भी बहुत खास है,
तभी तो तुम्हारे जैसे दोस्त
हमारे पास है।
---
Friendship Hindi Shayari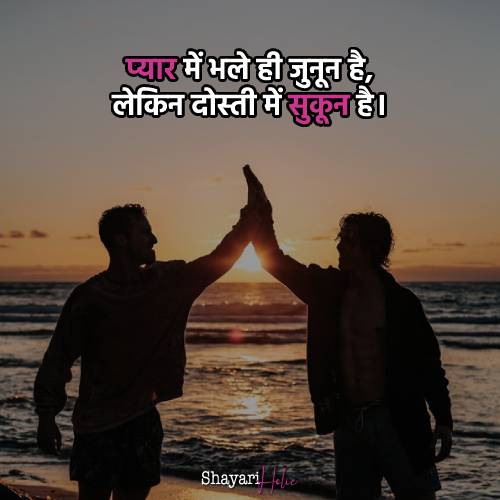 प्यार में भले ही जुनून है,
लेकिन दोस्ती में सुकून है।
---
दोस्ती शायरी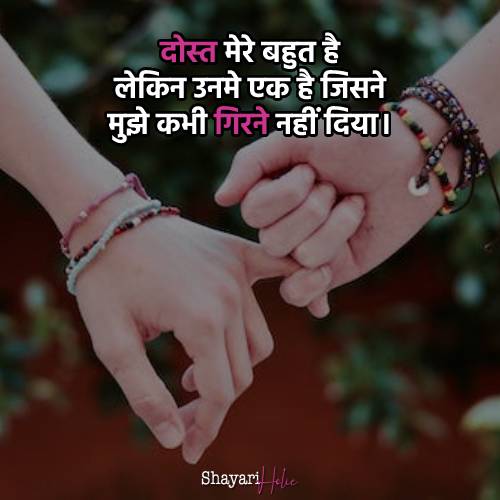 दोस्त मेरे बहुत है
लेकिन उनमे एक है जिसने
मुझे कभी गिरने नहीं दिया।
---
True Friendship Shayari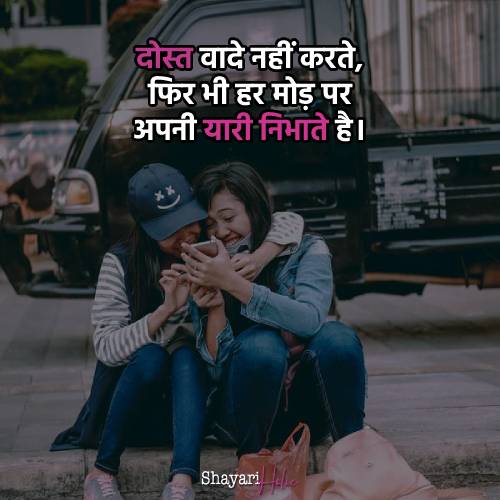 दोस्त वादे नहीं करते,
फिर भी हर मोड़ पर
अपनी यारी निभाते है।
---
Shayari for Best Friend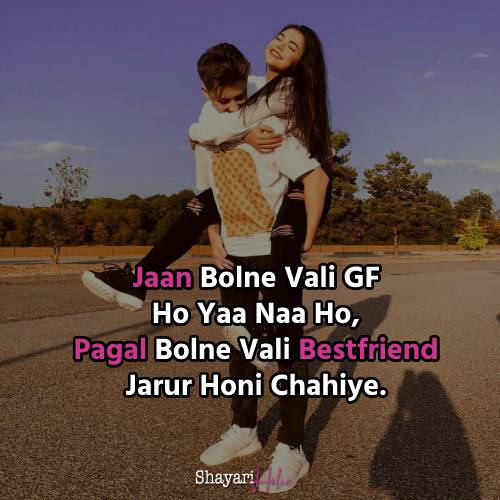 Jaan Bolne Vali GF
Ho Yaa Naa Ho,
Pagal Bolne Vali Bestfriend
Jarur Honi Chahiye.
---
Funny Friendship Shayari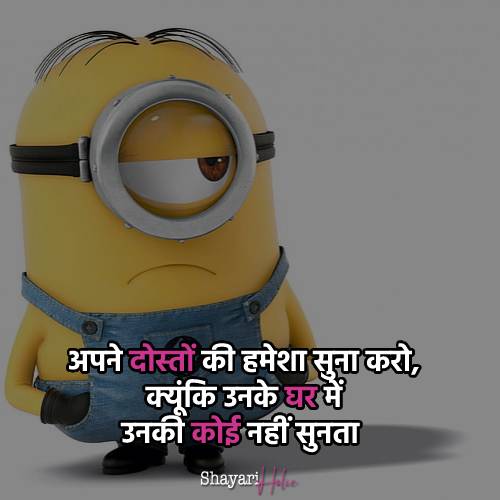 अपने दोस्तों की हमेशा सुना करो,
क्यूंकि उनके घर में
उनकी कोई नहीं सुनता 😂
---
2 line Dosti Shayari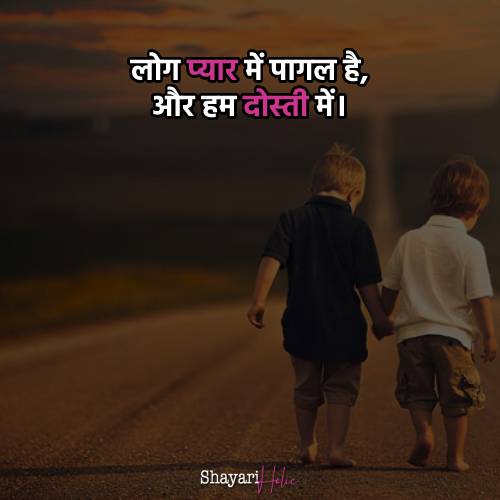 लोग प्यार में पागल है,
और हम दोस्ती में।
---
Friendship Shayari Images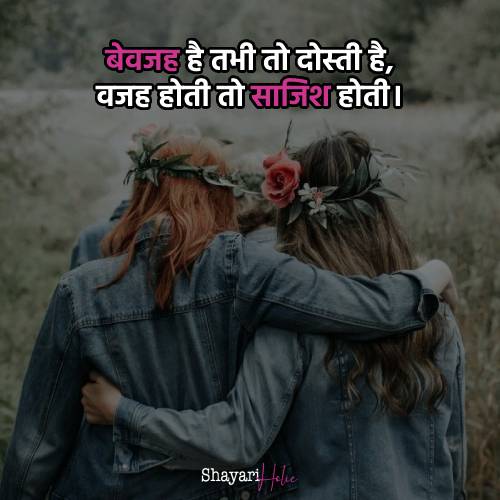 बेवजह है तभी तो दोस्ती है,
वजह होती तो साजिश होती।
---
जिगरी दोस्त शायरी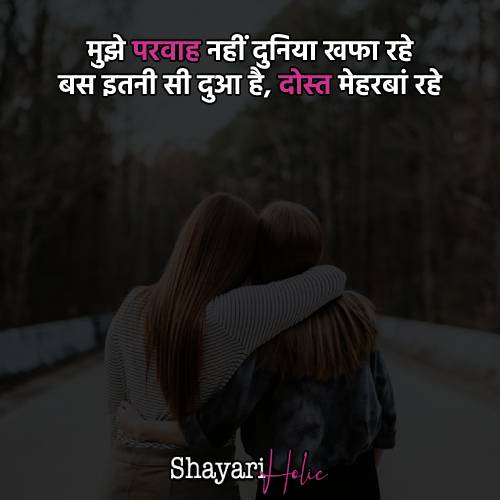 मुझे परवाह नहीं दुनिया खफा रहे
बस इतनी सी दुआ है, दोस्त मेहरबां रहे
---
Hindi Friendship Shayari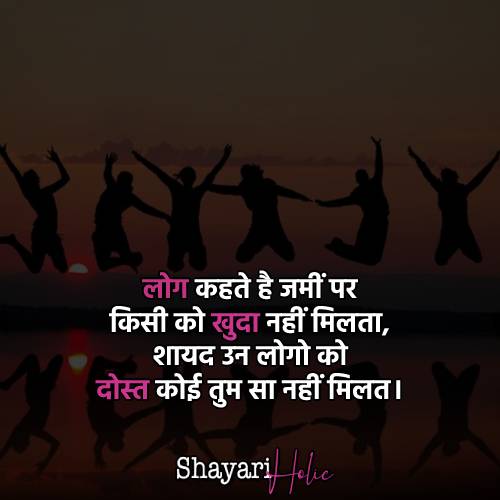 लोग कहते है जमीं पर
किसी को खुदा नहीं मिलता,
शायद उन लोगो को
दोस्त कोई तुम सा नहीं मिलत।
---
Friendship Shayari in Hindi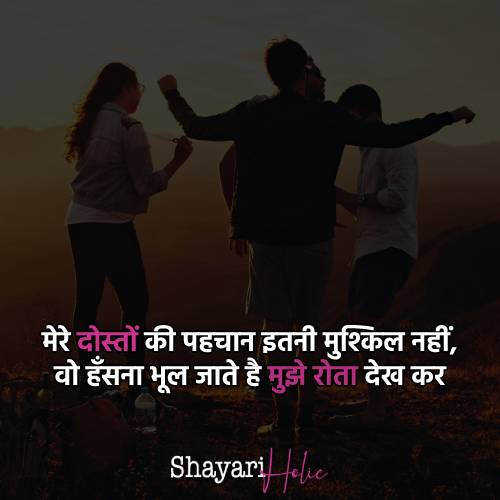 मेरे दोस्तों की पहचान इतनी मुश्किल नहीं,
वो हँसना भूल जाते है मुझे रोता देख कर
---
Friendship Hindi Shayari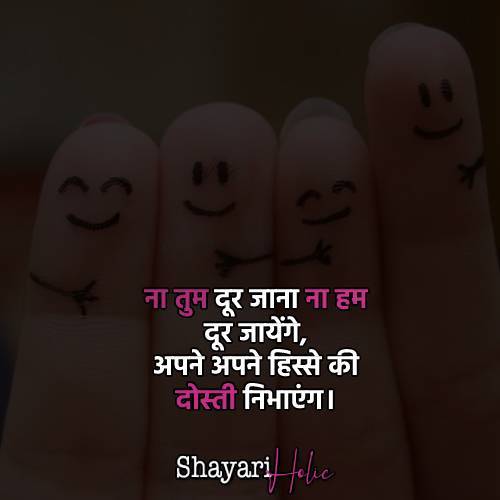 ना तुम दूर जाना ना हम
दूर जायेंगे,
अपने अपने हिस्से की
दोस्ती निभाएंगे।
Latest posts by Anjali Sharma
(see all)